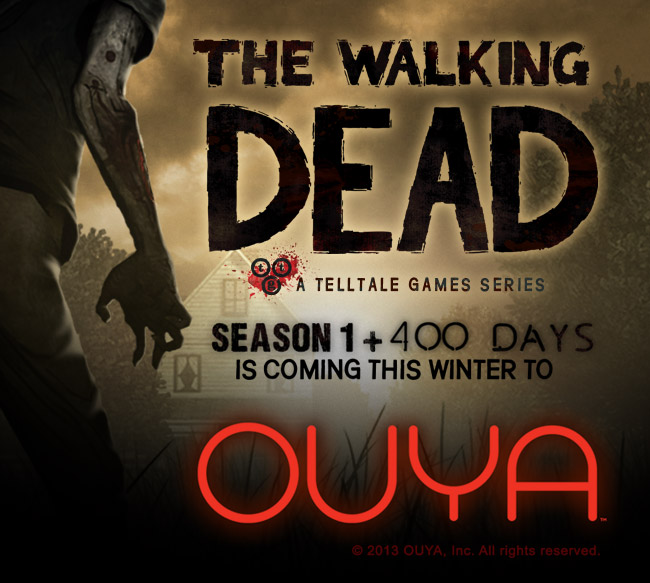 YES Rejoice - Telltales fantastic award winning GOTY - The Walking Dead is heading to OUYA. On the Telltale Blog the dev posted this :-
"
Exciting times ahead... Telltale is partnering up with the good people at OUYA to bring
The Walking Dead
to OUYA!
All 5 episodes in The Walking Dead: Season One AND the 400 Days DLC will be available on OUYA at the same time later this year. Even better, the whole of Episode 1 will be completely free to try! We're not planning to stop there either – Season Two of the game will be on OUYA as well.


We have an OUYA set up in the office and the team's been discovering tons of great games from developers large and small, trying out a bunch of games we wouldn't normally be able to trial. We're all thrilled to add
The Walking Dead
to the mix on this platform!
"
Brilliant ! We cant wait (we can really cos we played Season one on the Playstation 3)
However to support indie console and devs, the entire lot will be purchased on the OUYA.
Remember the best way to keep this console alive and improve it, is to invest into its ego system, without it and your support it will die.
Source : http://www.telltalegames.com/community/blogs